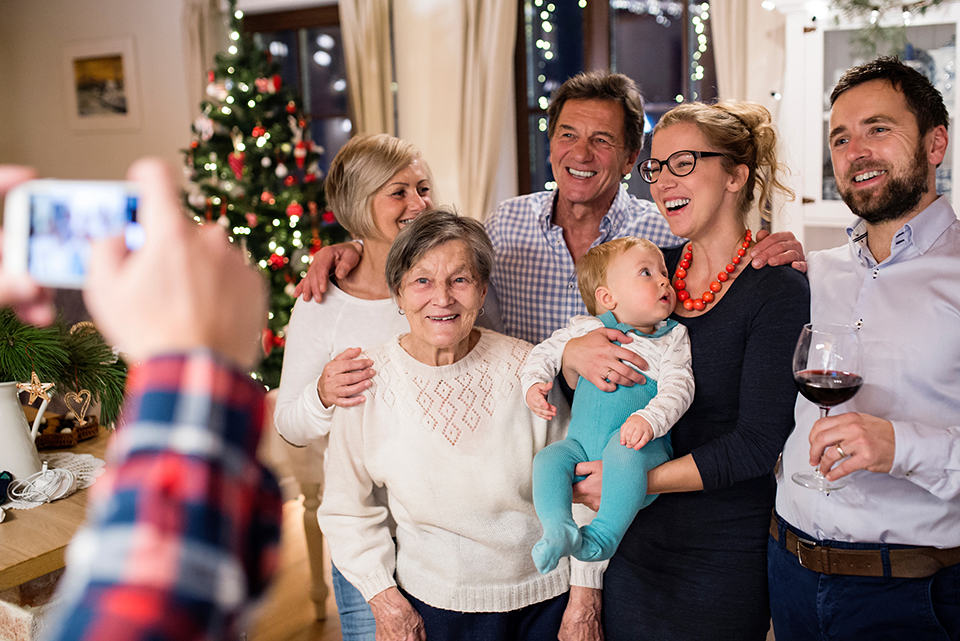 Back in 2010, I visited my son Scotty's birthmother Kerri at her home. She "picked us" through our agency in January. Scotty was due in May. It was March; she invited me to her house. After six years of infertility treatments and eighteen months as a waiting adoptive mother, I was nervous. I was curious. I was concerned that I was getting too close, too excited, and too agreeable.
Anxiety overcame nervousness when I spotted a basinet in Kerri's mother's room. Her name is Lynn. She was expecting her first grandchild, whom her daughter planned to give to me.
Lynn had a basinet. Lynn had dreams and plans for her soon-to-be-born biological grandson, Scotty.
My mother, Donna, suffered with me through those years of infertility treatments and adoption screening. All that time, she faithfully scrimped and saved to buy baby clothes and necessities. She would say, "I need all this for when my grandbaby spends the night with me!"
Donna had infant gowns and hooded towels. She had dreams and plans for her soon-to-be adopted grandson, Scotty.
Lynn and Donna had much in common. Both were loving their daughters through tumultuous, emotionally draining trials. Both waited for and loved Scotty. Neither had rights. Neither one had control of the circumstances or outcome, from pregnancy news to placement and beyond.
When I saw Lynn's basinet, I panicked. I called our social worker, and asked, "What does that mean? Is Kerri going to change her mind?"
He counseled, "Jody, it is always 50/50 until the birth parents' rights are terminated. Kerri is strong, but her family wants her to keep this child. Remember that Kerri and the birthfather are not the only ones who will grieve."
Waiting mothers and fathers tend to focus their energy, prayer, and efforts toward birthmothers and birthfathers, but it is crucial that they respect the loss extended family will face in adoption. My mother often says, "There is no greater joy than that of being a grandmother". Our pastor once stated, "My first look into my newborn grandchild's eyes was a glimpse into Heaven. It was pure love".
The purer and deeper the love, the purer and deeper the suffering. I learned to respect that. And them.
Kerri confided in me that her mother and her grandfather, Larry, indeed pleaded with her to keep Scotty. They consistently pledged financial, emotional, and physical support. Naturally, I worried that their influence would change Kerri's heart. What did I do? I sought advice from knowledgeable adoptive parents, birthmothers, and other waiting families. The consensus? I should simply communicate with Scotty's extended family.
My motto became, "Be honest and err on the side of kindness". So, over the next two months, I talked to anyone and everyone Kerri wanted me or allowed me to meet, from relatives to friends to coworkers. I tried desperately to put them at ease that I would be a good mother to their beloved Kerri's child. As we communicated, the sharp worry on both sides softened. And, amazingly, I began to bond with Kerri's family and friends. Their suffering became real and important to me. They became real and important to me. I sympathized with Lynn and Larry, and would have completely understood (yet grieved) if Kerri had kept Scotty.
No two adoption stories are the same. The situations, from infancies to adulthood, are as unique as the individuals involved. Our adoption story is certainly on the open end of the spectrum. Waiting parents and birth families must be clear from the start about what type of relationship they want. But, they must also understand that time and circumstances may change and grow the relationship. And that is okay. And we don't have to be perfect. We have only to be kind.
Scotty is six-years-old. This weekend, my husband Jeff, our fifteen-year-old son Houston, Kerri, Lynn, Larry, and I will meet at Krispy Kreme for donuts and conversation. After that, we'll caravan to Scotty's three-on-three basketball game.
Readers may ask, "Do you always want to spend time with Kerri and her family?" The honest answer is "No". Sometimes, I wish life were simpler. Sometimes, I wish I had just given birth to Scotty. But, sometimes, the moments and lessons in life that are most difficult, are also the most meaningful. I love Scotty's birth family and everything that they have taught me.
They have made me a better mother to the child we all love. And, I'm certain the Blazers' number 12 will make us all proud.