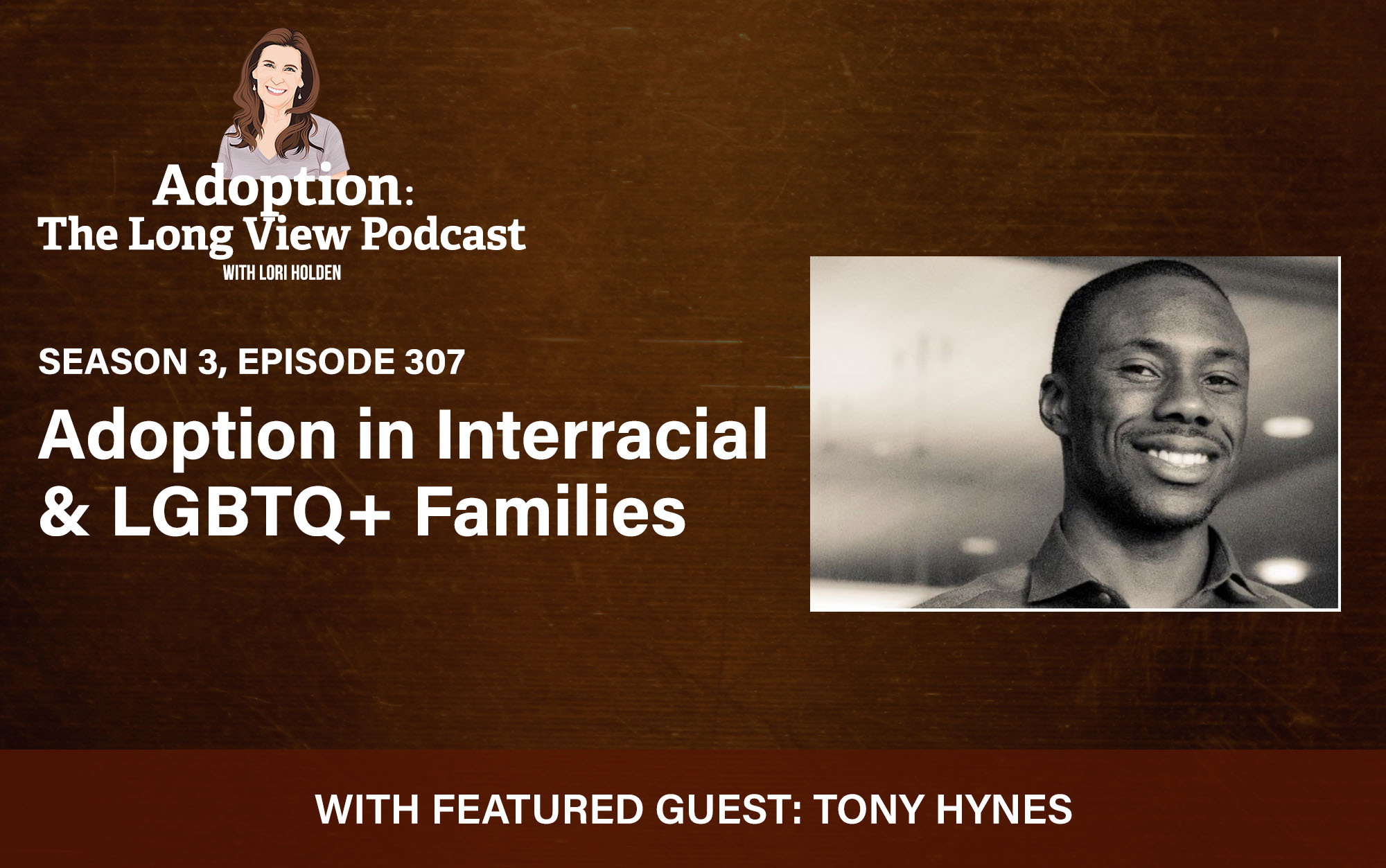 Adoption: The Long View Podcast, Episode 307
Tony Hynes is an interracial adoptee whose adoption case reached the US Supreme Court in the 1990s. While his case was knocked down to a lower court, Tony Hynes' adoption ended up in a rare arrangement – joint custody between his Black birth grandmother and his two white adoptive moms. Lots of intersectionality here, including race, sexual orientation, mental health, and an at-the-time 7-year-old boy who loved all his people but was forced to choose. Can you imagine the feeling of being the rope in a tug of war? Of being the wishbone at a Thanksgiving dinner? No matter how things turn out, you end up pulled and torn in two.
It was a lot for a little boy. Now Tony is an adoption support educator at the Center for Adoption Support & Education (C.A.S.E). Hear from Tony how you can avoid "splitting the baby" – in the parlance of the King Solomon story.
Show Notes:
Email: Hynes@adoptionsupport.org
Instagram: Tony_hy
Book: The Son With Two Moms
Articles & Interview:
• Why We Shouldn't Call Adoptees Lucky
• I am The Black Adoptee of White Parents: What George Floyd Taught Me About Race and the Adoption Industry
• Problematic Behaviors of Birthparents, an interview with Three Sides to Every Adoption
Center for Adoption Support and Education (C.A.S.E.)
Inclusive Family Support Model (IFSM, mentioned)
Transcript
About this Podcast