adoption professionals
Connect with an audience who loves adoption as much as you do.
Start A Free Profile!
Publish An Adoption Expert Voices Article
Are you an adoption expert eager to share your knowledge with our community? Writing an Expert Voices Article is a great way to get your knowledge in front of an audience looking for adoption guidance and expertise. Publishing is easy, will increase exposure for your adoption services, and introduce your voice to an entirely new audience.
How To Publish An Adoption Expert Article On Adopting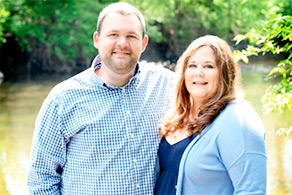 Writing an Expert Article is simple. Here is how to do it:
You must first join Adopting.com as a Professional member.
Log in & submit a topic for your article (e.g., Birth Parents, Adoptive Parents, etc.).
Adopting will review and lightly edit your submission.
We will publish and promote your article on the Adopting website and on Adopting's social media platforms. Here are some examples of Expert Articles.
Benefits:
Reach a new and wider audience with your expertise.
Your article will be promoted on the Adopting website and on our social media platforms.
Every Expert Article will contain a link to your Adopting profile
Assist the adoption community in positive ways by spreading quality and useful information.
Requirements:
We will only accept unpublished and original work.
Topics must be pre-approved by Adopting staff.
Adopting will not publish overtly opinionated or commerical articles.